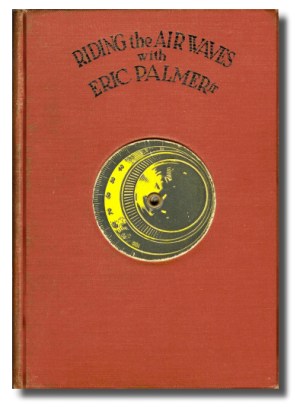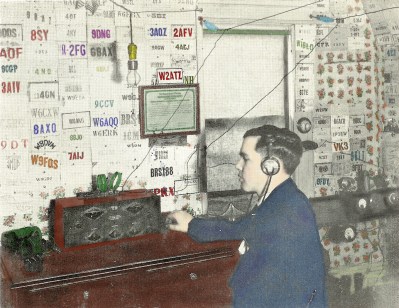 Eric Palmer, W2ATZ, using his 1926 Grebe CR-18 receiver in
his attic station. His homebrew transmitter is at the far right.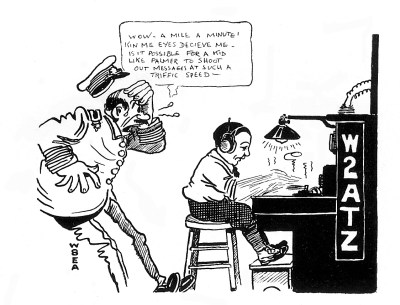 Eric Palmer was famous enough to get a cartoon from W8EA.
Boys in the Attic


The hard part is finding good examples to talk about. Most, if not all, of the operators from around 1910 are now Silent Keys. Their stations and most of their documentation are long-gone as families moved on with their lives. So we must search the early magazines and books to get a good look into those times; those times where we find in:
Harper's Wireless Book, by A. H. Verrill
A Boy's Experience with Wireless Telegraphy
Many early stations were located in bedrooms and in attics. In the 1913 technical book, Harper's Wireless Book, by A. H. Verrill, there is a great photo of a 1910 attic ham shack. It clearly shows a teenage boy sitting at his radio, copying code. The photo also details the interconnection of all of the station's components.
In that book, a young Eric Thompson Bradley wrote chapter 10, A Boy's Experience with Wireless Telegraphy. It is his experience learning about radio, and building his own station. Later, he joined a Wireless Club made up of boys from a neighboring town.
See this chapter here -by this Friday, please check back.
The Wireless Boy
Another great book is, The Wireless Man, His Work & Adventures on Land & Sea, by Francis A. Collins, 1912. This book is loaded with wonderful short stories about radio operators. One chapter, The Wireless Boy, talks about clubs, [who] "are open to members of twelve years, and it is common for a club to limit its membership to boys between say fourteen and eighteen years of age."
To Read this chapter, click here....