OLD RADIO
June 2008 Column
3ZO and Mr. Horace Beale Part 2



After his time with Mr. Beale, Tom Appleby started a radio manufacturing business in Philadelphia. Here is a radio he made which was found on Ebay and was located in California.

---

QSL Card Actually sent by Bertha Hilton:

If you look carefully at the signature "B" near the bottom, and compare it to the "B" in her signature shown here, you will note they are almost exactly the same. It is obvious that she was the operator for that QSO.


Read more about Bertha Hilton next month.
---
John,
I look forward to reading "Old Radio" each month, and particularly enjoyed the 3Z0 articles in the May and June editions. I have attached 4 photos of the 3Z0 station masts as they stand today. They are located within the fenced Amtrak substation.
Thanks, 73,
Mike, N3HY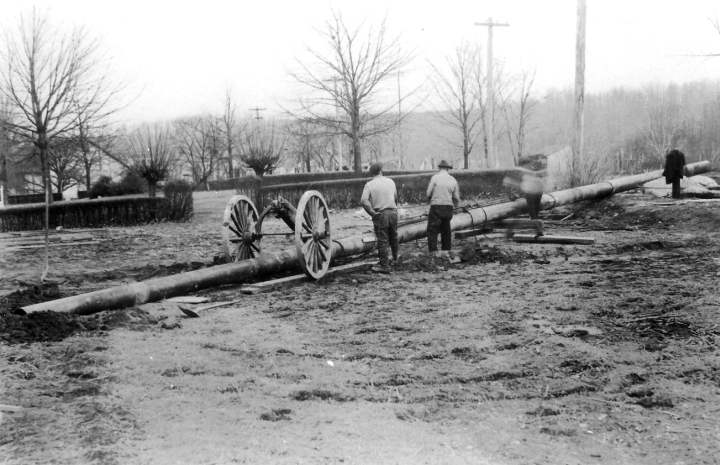 Tom Appleby's crew prepares to raise part of the 185 foot antenna masts, which had an additional 15 feet buried into cement in the ground. A testament to the quality of their work, the antennas stand tall and strong today, used to by-pass lightening strikes by Amtrak.

Thanks to the following hams for contributing information and the photographs of this station: Jim Kreuzer, N2GHD, Ludwell Sibley, KB2EVN, Floyd Jury, Lloyd Jury, W3OLV, George Gadbois, W3FEY, and Tom Appleby's friend Johan K. V. Svanholm, N3RF, for making the autobiography available to me.
---
John Dilks, K2TQN

125 Warf Road, Egg Harbor Township, NJ 08234-8501

e-mail: K2TQN@arrl.net
---