John Kelly, N3GVF (SK)
Master Craftsman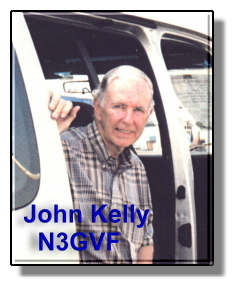 John had a wonderful collection of well over 300 ham radio receivers and transmitters.
See some of his collection, click here: Photo1 Photo 2 Photo 3
Two items from John's Telegraph Collection, courtesy of W1TP.
This month we feature John's last radio project, built from the 1941 How to Become a Radio Amateur.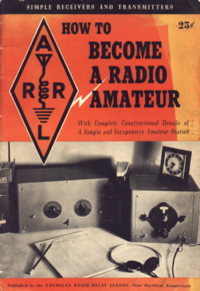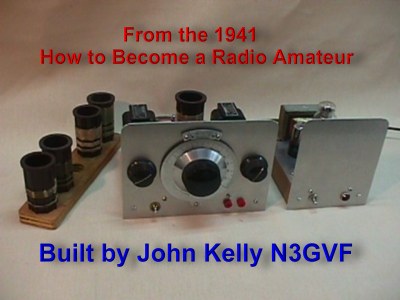 Additional photos of John's version of the receiver, showing some detail: Top Wiring Front Coil
Click here to download the entire article from the
1941 ARRL How to Become a Radio Amateur file: 1941howto.pdf
(Provided with the permission of ARRL)
Note: The Adobe Acrobat file "1941howto.pdf" is 1.4+ mb.
Note - Some have had problems downloading this file. Here is what one person found:
"The problem was on my end. I fixed it by doing a fresh download after
clearing my history and temporary internet files."
IE-4 and 5 have a tendency not to download a file if it already has a file of the same name.
If it tries to download and then has a problem, and you want to try again, the file name
already exists. Try clearing as above, it should fix the problem. Also try "saving-as" to a
different directory.