Cape May was home to three Marconi wireless stations starting in 1909.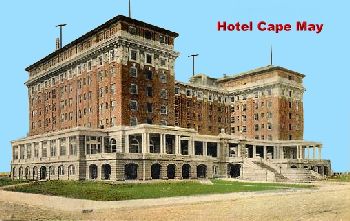 Hotel Cape May about 1909. The location of the first WCY wireless station was on the roof.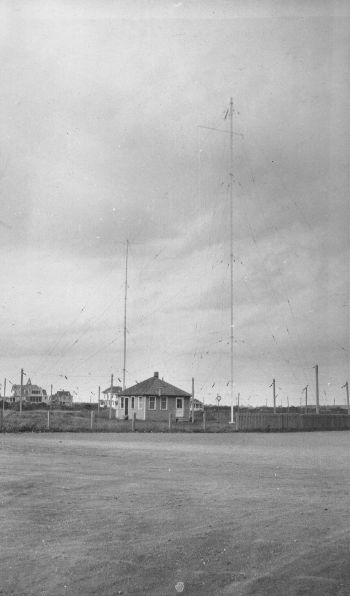 This is the second WCY station built next to the beach.


A tribute to a Wireless Man
Bill "Had" Shaw, WB2VEJ (SK)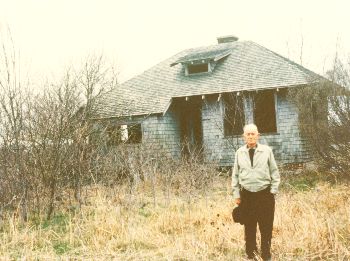 Mouse over photo
Bill Shaw, WB2VEJ, standing in front of WCY, the abandoned third Marconi wireless station, in 1968.

"Music on the Air"
From a letter by William "Hollis" Hoffman, W2WJ (SK)
Bill "Had" Shaw's obituary dated June 28, 1974.
"Dear Ed: You will be surprised to receive a line from me. Sorry, it's a sad one. My sister in Cape May phoned me that our "Wonderful" Old Timer friend, Had Shaw, WB2VEJ, (Bill to some) joined the silent keys last Tuesday a.m. You may have already heard but I wanted to be sure that you knew. Had who has been a GREAT friend since my High School days was one of the "Greatest." He hasn't been able to be on sked with me since mid May. I got down to see him June 10. He was sitting up in a chair but looked very sick. Somehow I felt that, like times before, he would pull thru. His funeral (today) was private except that friends could gather at the graveside. Sorry but I was unable to attend. His going is one of the biggest losses that I ever had. His handling of the "bug" made MUSIC on the air. He knew many people that I grew-up with. Our periods of reminiscing via radio added much to my last years. Sincerely & 73, Hollis."
See the original letter- Click
Read the June 1917 Wireless Age article,
Cape May's New Station